This tutorial will guide quickly show you how to inject the results of a Phantombuster automation launched with Zapier in a Google Spreadsheet.
One way of injecting the results of a result.csv file into a Google Spreadsheet is by using an IMPORTDATA formula. You can read more on how to do this in this article.
We'll focus here on a way to stay 100% of the time inside of Zapier.
So let's say that you have a Phantombuster Automation as a Phantom Trigger.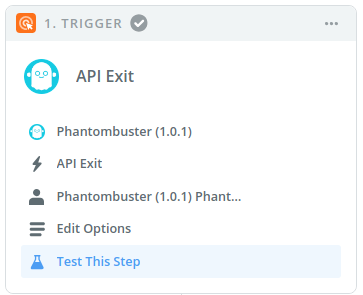 Make sure to launch it at least once successfully in order to have a good sample. What's interesting here is to have a resultObject in your sample with all the data you'll want to inject into your spreadsheet.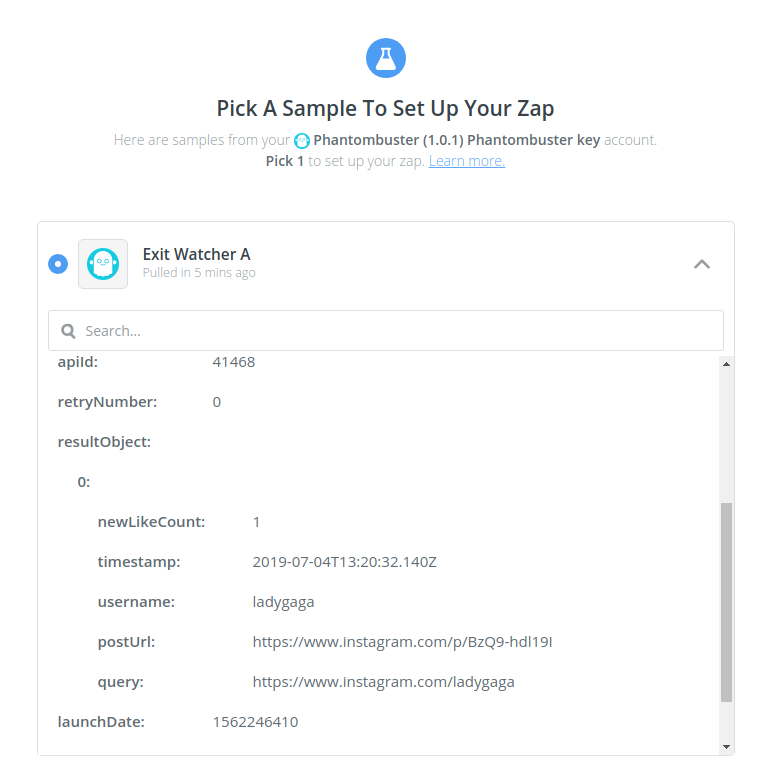 Now create a new Action: Google Spreadsheet's Create New Row.
Set it up as usual. Pick a Drive, pick a Spreadsheet, pick a worksheet.
Now comes the tricky part: You can inject as is the full row of a csv. You'll need to create by yourself column in your spreadsheet like this.

Once you're done, they should appear on Zapier (if not, refresh).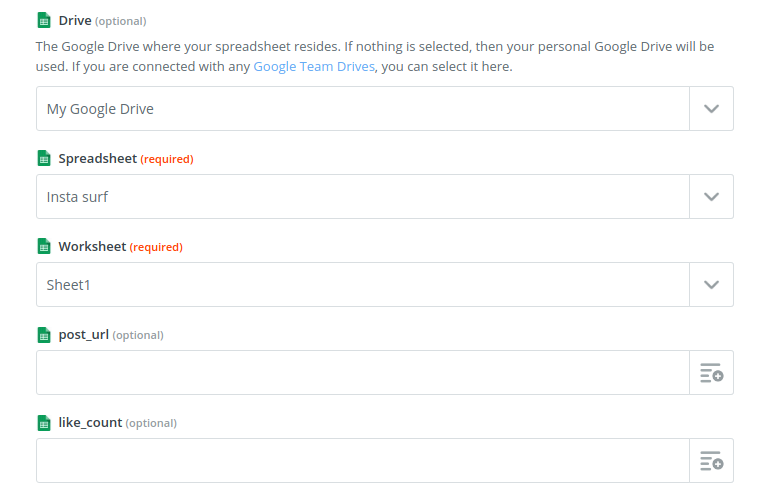 Great, now you need to tell Zapier which data you want to extract from the resultObject (where all Phantombuster extracted data are) and in which column to put them: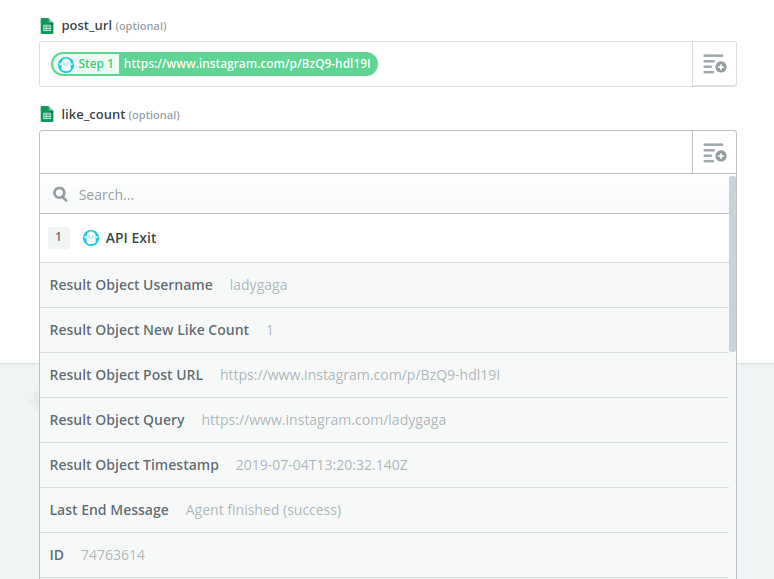 You don't need to add all column, only keep those necessary to your next step.