If you're not able to use Google spreadsheet to process multiple inputs for your Phantom, this article will show you a way around it!
Step 1: Upload a CSV file to the Phantom's File browser
You can use any CSV file (from Excel, Open Office, or whatever CSV-editing software you are using) as input.
First, go to your Phantom's File browser by clicking on the three dots in the upper right corner of your Phantom:

From there, upload your CSV file by either dragging it or by clicking on the cloud in the upper right corner:

Step 2: Copy its URL link
Right-click on your CSV file and copy the link address: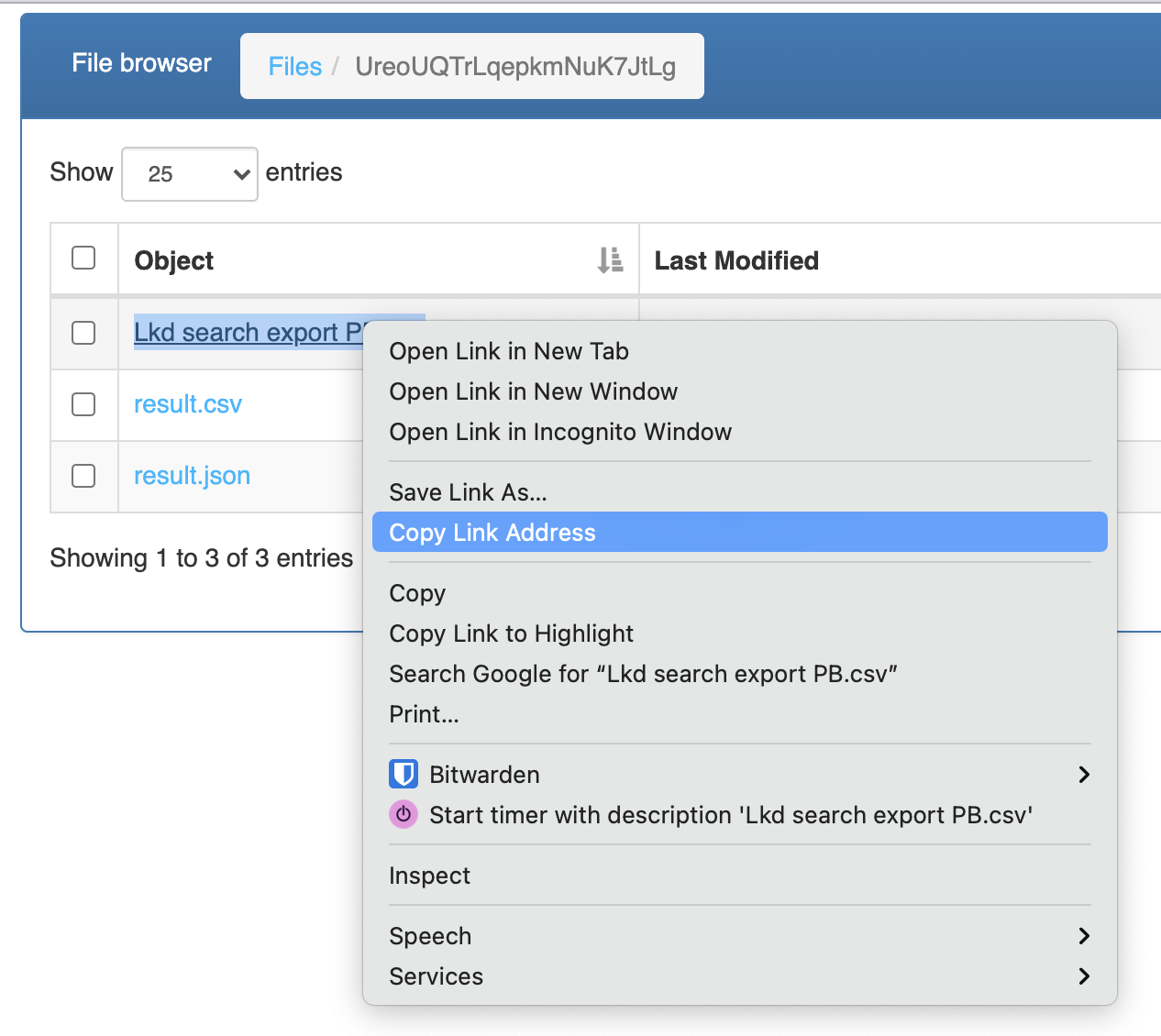 Step 3: Use it as input for another Phantom
Go back to your Phantom's setup and paste the CSV link in the input section:

Save your setup and launch the Phantom to get your results!