You've got your first Leads flowing and have already created couple of lists and wondering what to do next? You're at the right place!

1. Enrich list
This feature automatically provides you with a list of available options, simply choose one and let the Phantom or Flow collect all required information on your Leads!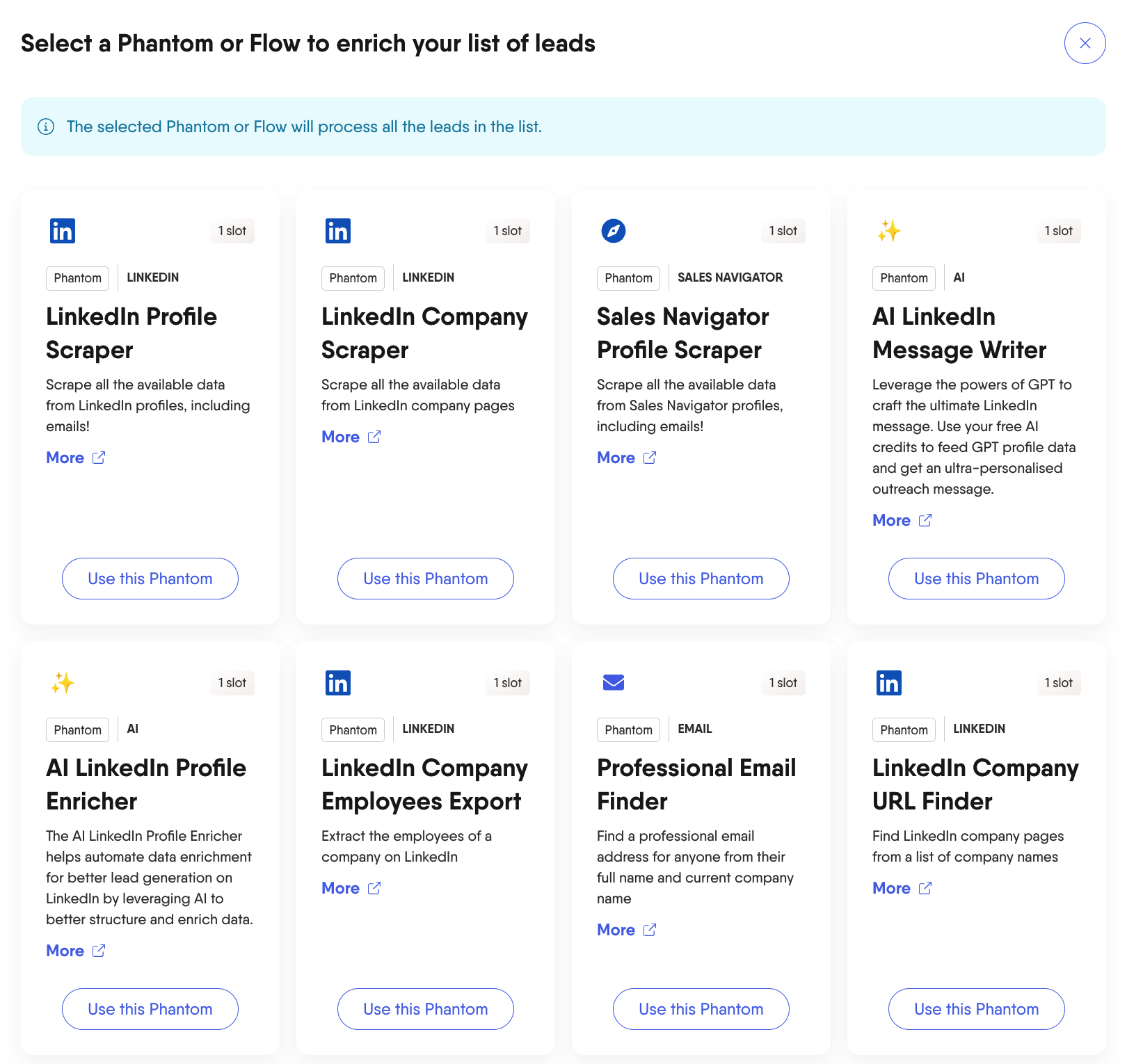 2. Engage with list
Now that you collected all information that you needed on your leads, it's time to Engage with them! This feature provides you with a list of available Phantoms/Flows you can use to engage with your leads!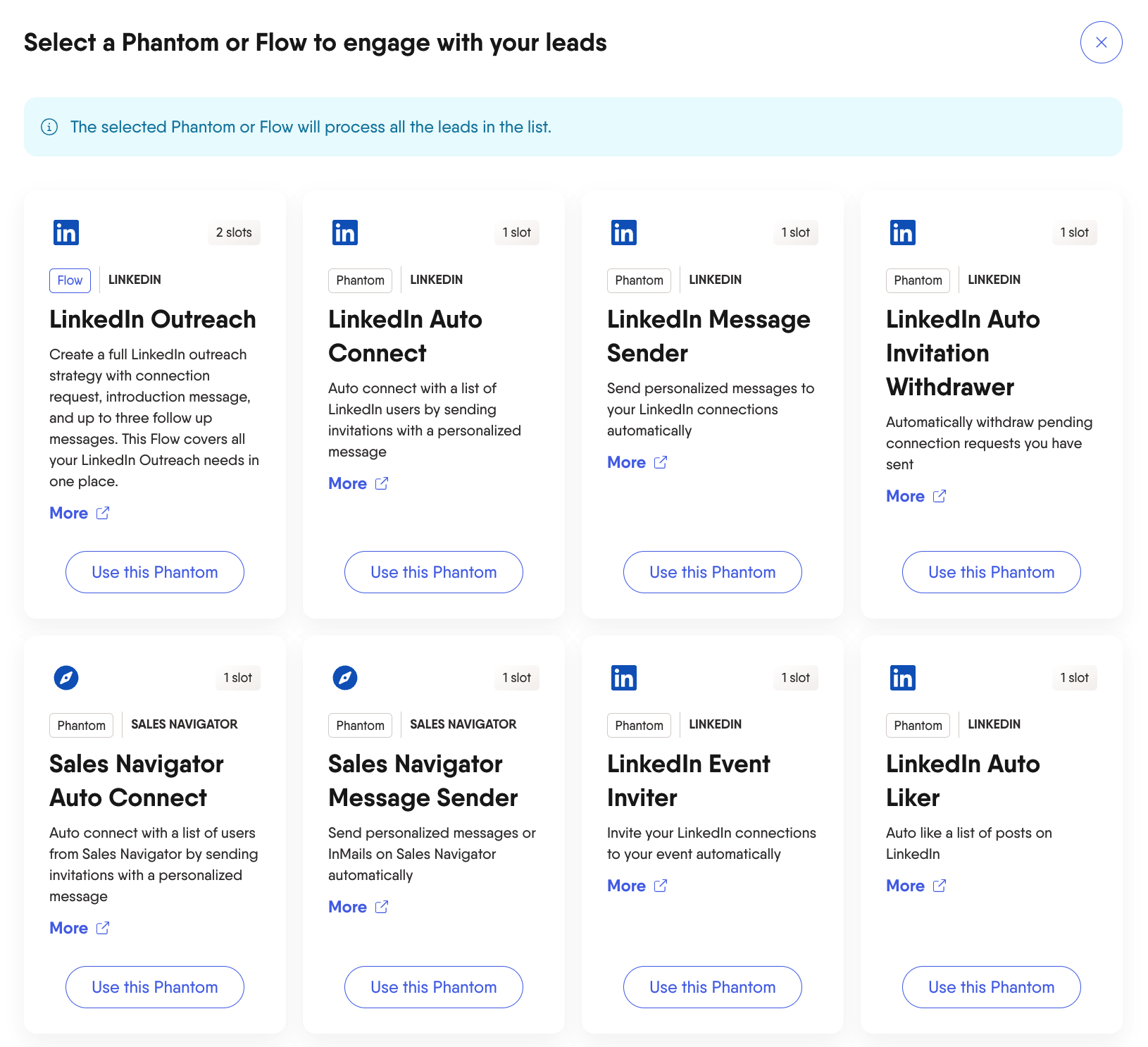 Simply select one to start Engaging. Happy automating! :)
If you think this article does not address your issue, please contact Support directly. We are continuously improving, so your feedback means the world to us!