Want to know which Phantoms and Flows are compatible with the Leads Database? Look no more! Here is an extensive list of all Phantoms and Flows that will integrate seamlessly with your Leads Database.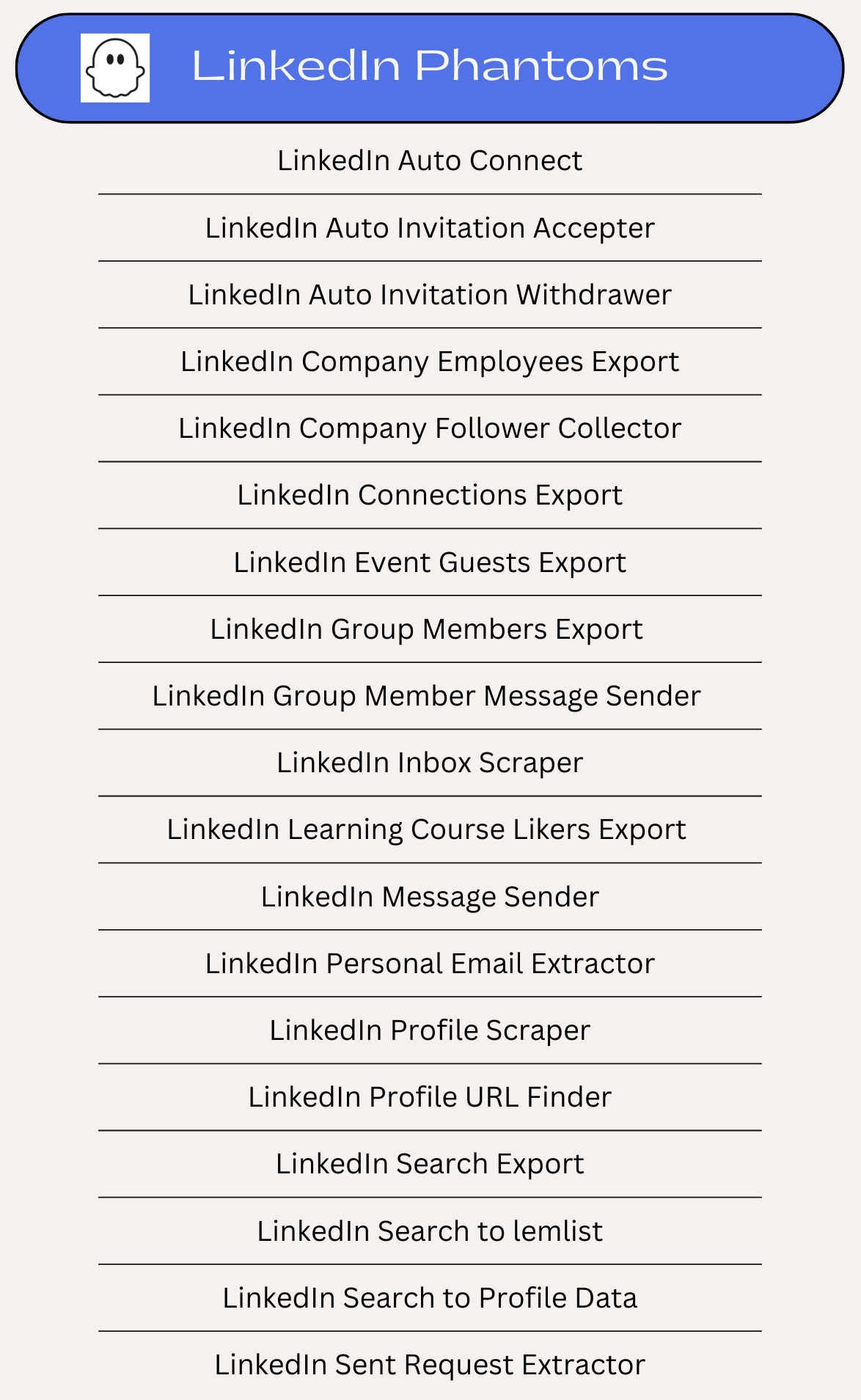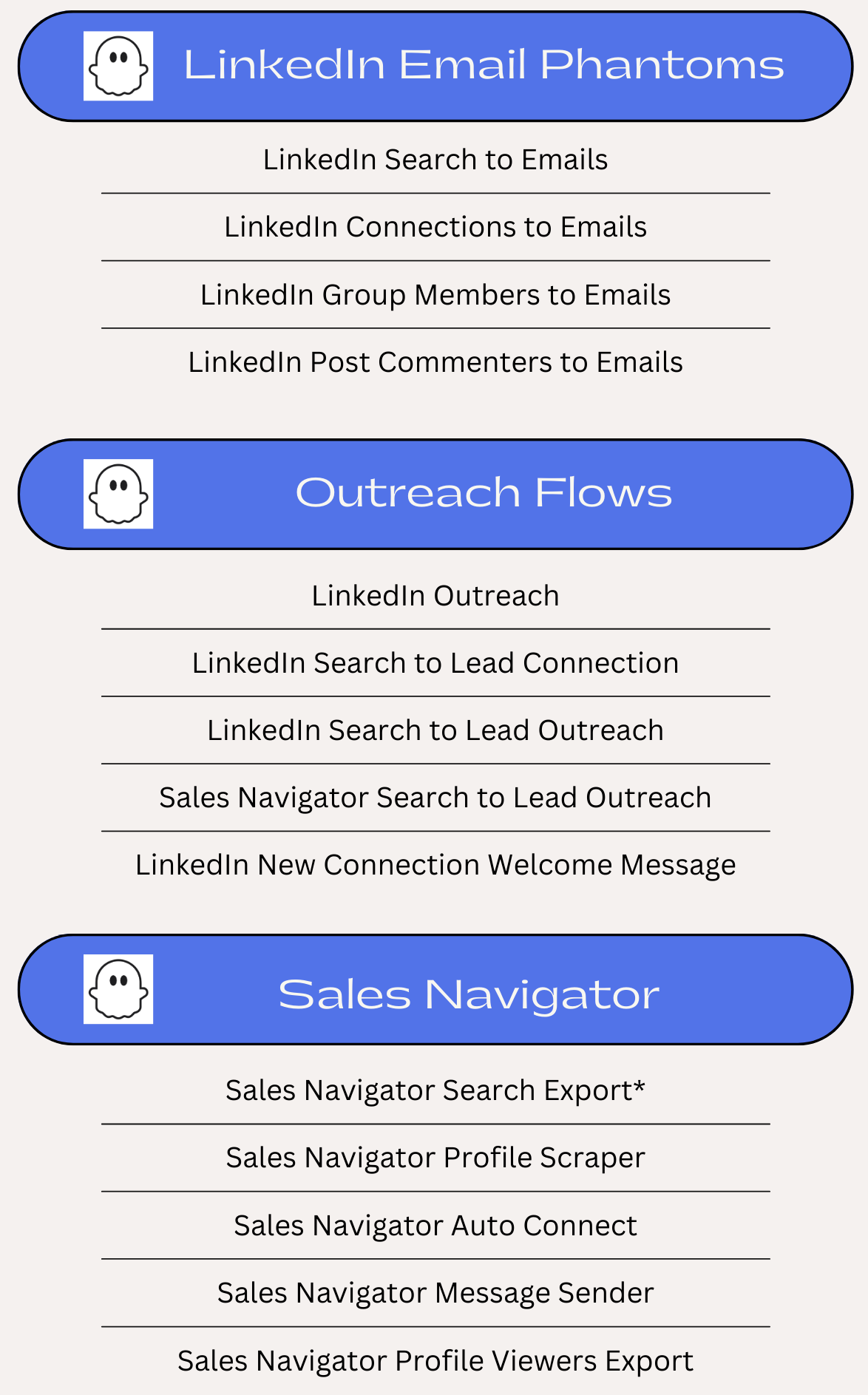 Please note:
By default, Sales Navigator Phantoms do not send Leads to the Leads page; you'll need to activate this option on the Behaviour Step of your Phantom's setup.

If you think this article does not address your issue, please contact Support directly. We are continuously improving, so your feedback means the world to us!