Let's say you have multiple clients who each have their own social media accounts, and you'd like to use the same Phantom for each of them. It's possible with PhantomBuster!
1. Duplicate the Phantom you need
On your account's "Dashboard," locate the desired Phantom and click on the three little dots in the top right corner.
Choose "Duplicate."

You'll be taken to the Setup of the duplicated Phantom, where you can update your session cookie.
2. Obtaining different sets of session cookies
First, open a private/incognito window:
Use Ctrl/CMD + Shift + N for Chrome or Shift + Crtl/CMD + P for Firefox.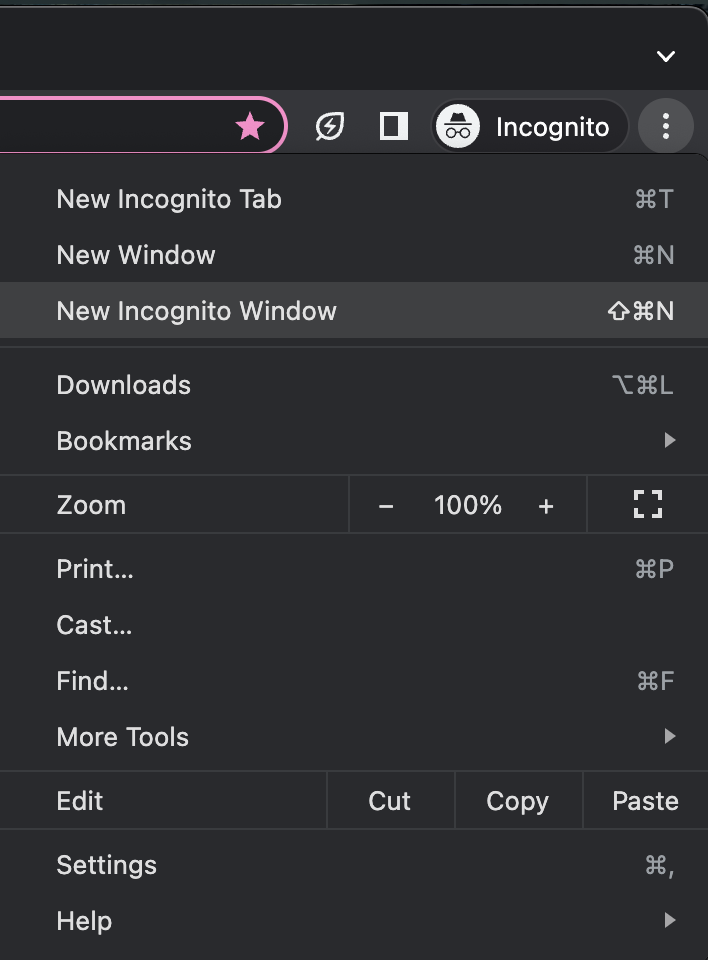 A) Get your Cookies Manually
You can obtain the new cookie for any social network by opening a private browser window and logging into the other social network account. Once you've done this, you'll have to obtain your cookies manually, then paste them into the new Phantom's setup.
You should close the private window without logging out. You can repeat this process in a new private window as many times as you'd like to use as many different accounts as you need.
B) Using PhantomBuster's Browser Extension with LinkedIn, Instagram, Facebook and other social networks
First, in your browser extension settings, make sure to allow the extension in incognito/private windows.
Chrome: Settings>Extensions>PhantomBuster>Details>Check "Allow in Incognito" box.
Firefox: Settings>Extensions&Themes>PhantomBuster>Manage>Select "Allow' next to "Run in Private Windows" option.
Open a private browser window and log into your other Instagram/Facebook or LinkedIn account, as well as your PhantomBuster account. Go to your new Phantom's setup and click on the "Connect to..." button to obtain the cookies for this account.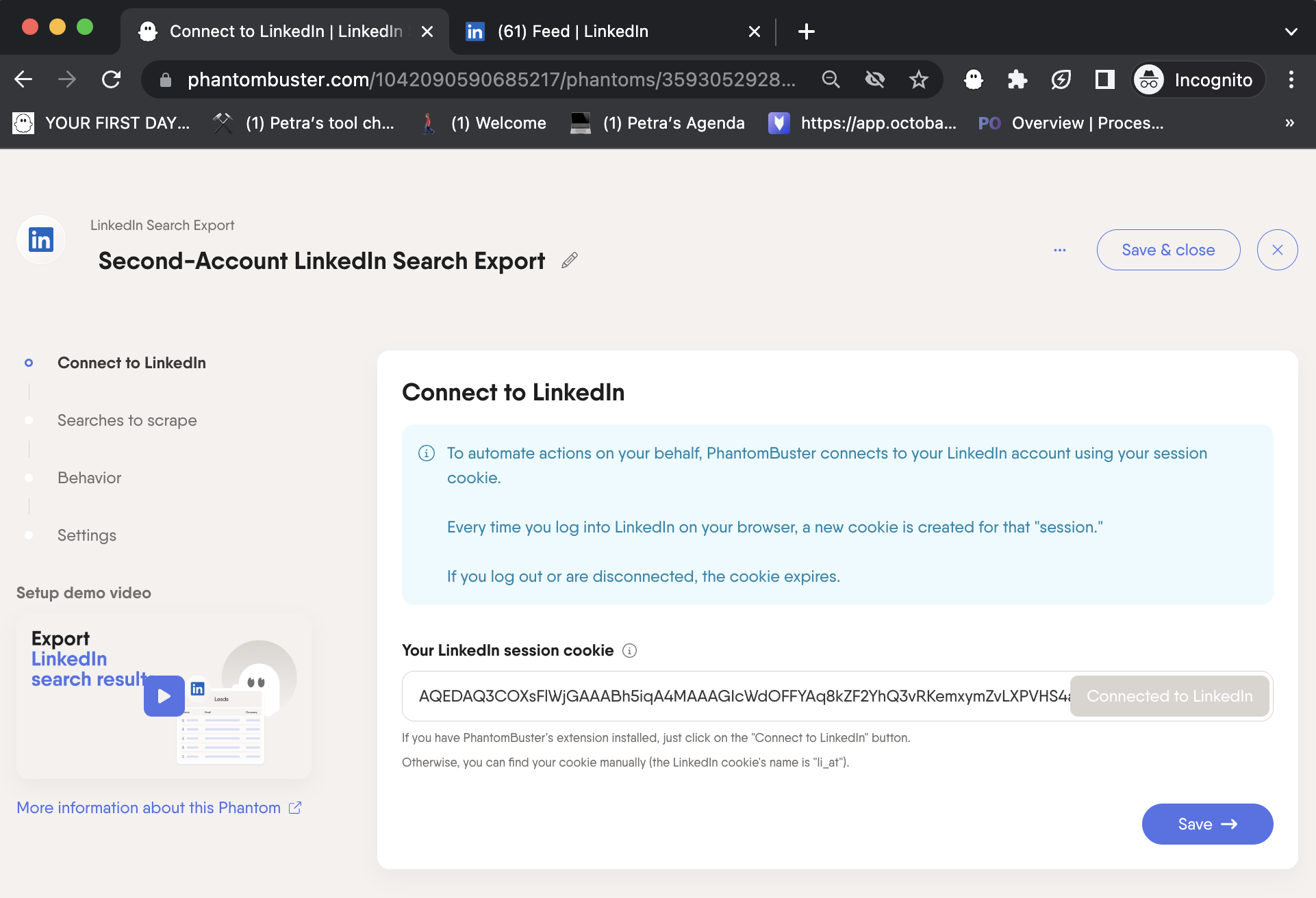 You should close the private window without logging out. To utilize multiple accounts, simply follow these steps in a fresh private window as many times as necessary.
3. Rename your duplicated Phantom
After you've set up the duplicate Phantom, give it an intuitive name so it's easily recognisable in your Dashboard:

Voilà! You now have two Phantoms that you can use with different cookies at different times with different inputs and outputs.
4. Group your Phantoms
It's also possible to group your Phantoms together and name the entire group. This is helpful if multiple Phantoms are chained together or all automating for the same campaign. Group your Phantoms by dragging and dropping Phantoms together on your Dashboard, and give your Group and intuitive name: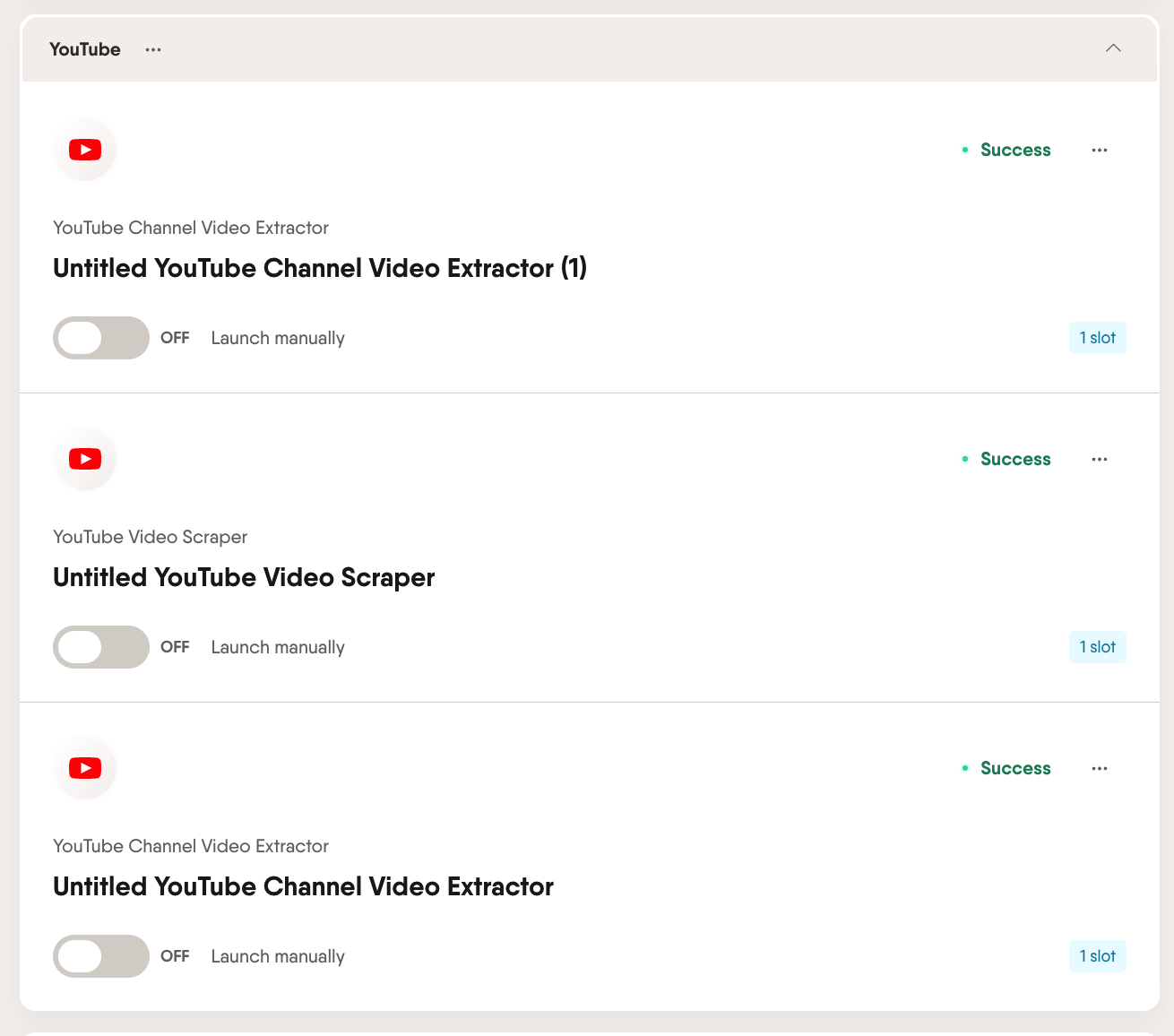 Please contact Support directly if this article does not address your issue. We are continuously improving, so your feedback means the world to us!