Each subscription plan is characterized by different quantities of these main features:
Phantom slots

: the number of Phantoms you can have installed on your account simultaneously.

Execution time

: the total amount of time available for your Phantoms to run.

Email discovery credits

: the number of professional emails you'll be able to search for.
Execution time and Email Discovery credits are counted on a monthly basis.
Each of these characteristics increases according to the subscription plan:
To know which plan suits you best, we suggest that our users make use of our 14-day free trial to test out different Phantoms and determine the amount of Phantoms and execution time needed to fulfil each goal.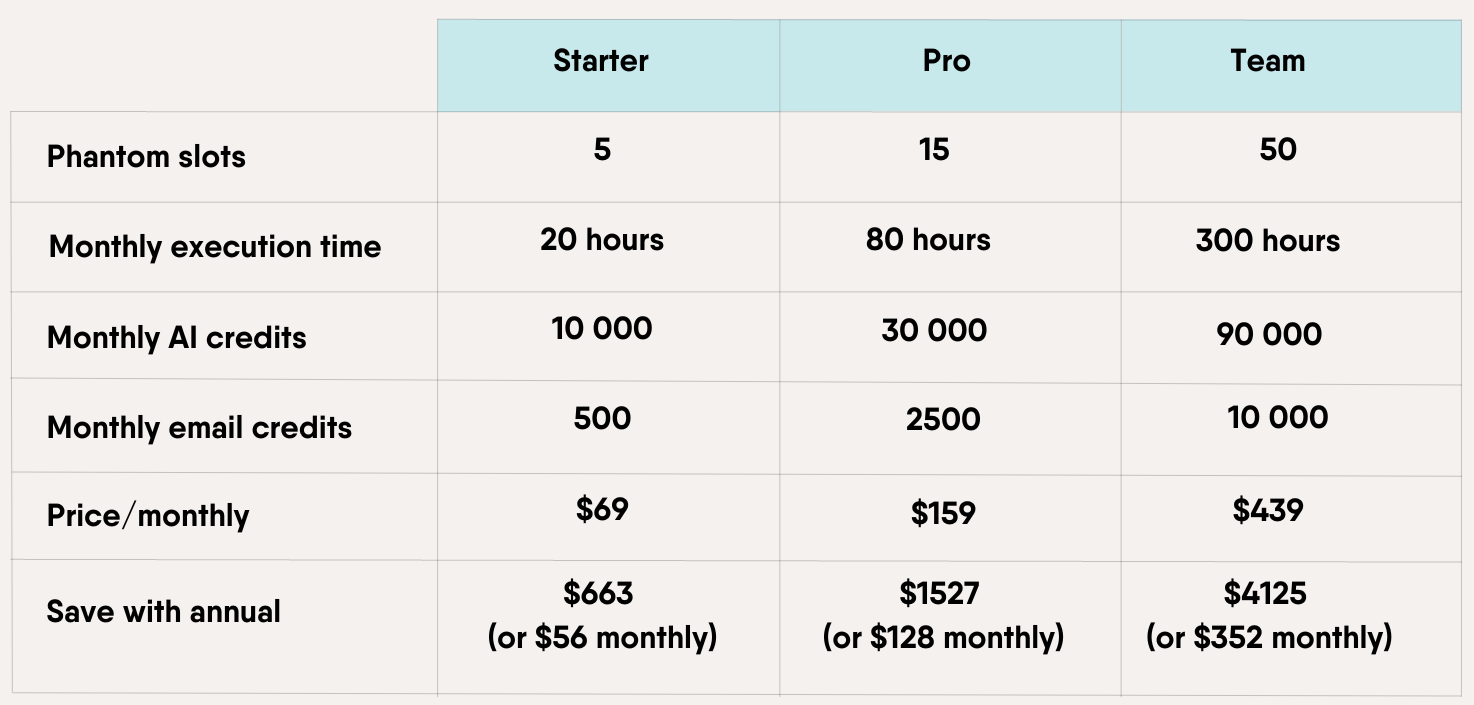 Here are some insights that could help you choose a plan that would suit your needs.
The

Starter

plan is perfect for single users or punctual needs.

The Pro

plan is suited for small companies or prospecting sales teams.

The

Team

plan is tailored for teams and agencies automating different areas: data enrichment, prospecting, audience growth...
Of course, you are free and encouraged to use any plan that best fits your specific needs without necessarily finding yourself in the personae mentioned above.
What if you'd like to use one PhantomBuster account for multiple people?
Let's say you're a team of 3 salespeople using the same PhantomBuster account, and you each want to automate your respective LinkedIn accounts.
If you'd like to have a Workspace account accessible to both you and each of your team members, check out Create a Workspace!
if you desire a collaborative platform accessible to both you and each of your team members.
If you think this article does not address your issue, please contact Support directly. We are continuously improving, so your feedback means the world to us!