Below is a breakdown of our plans and their resources. Each of these characteristics increases according to the subscription plan: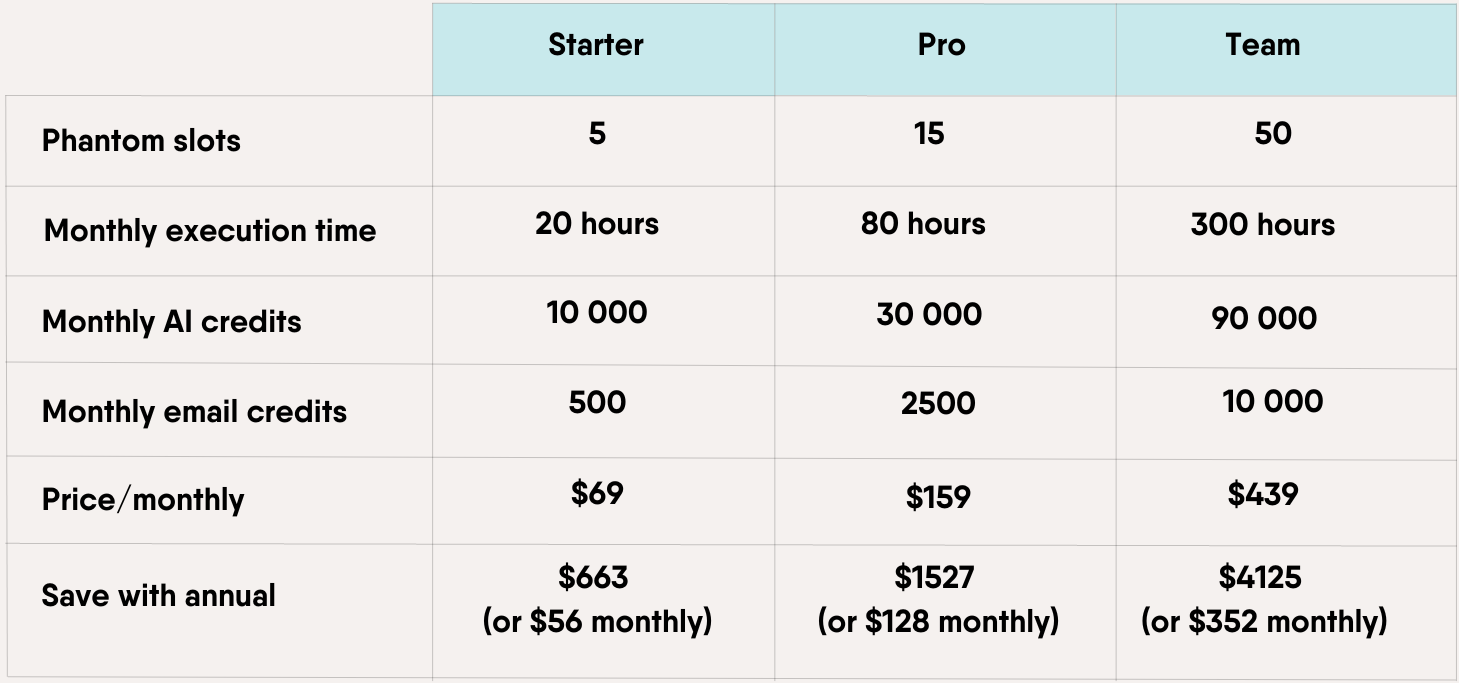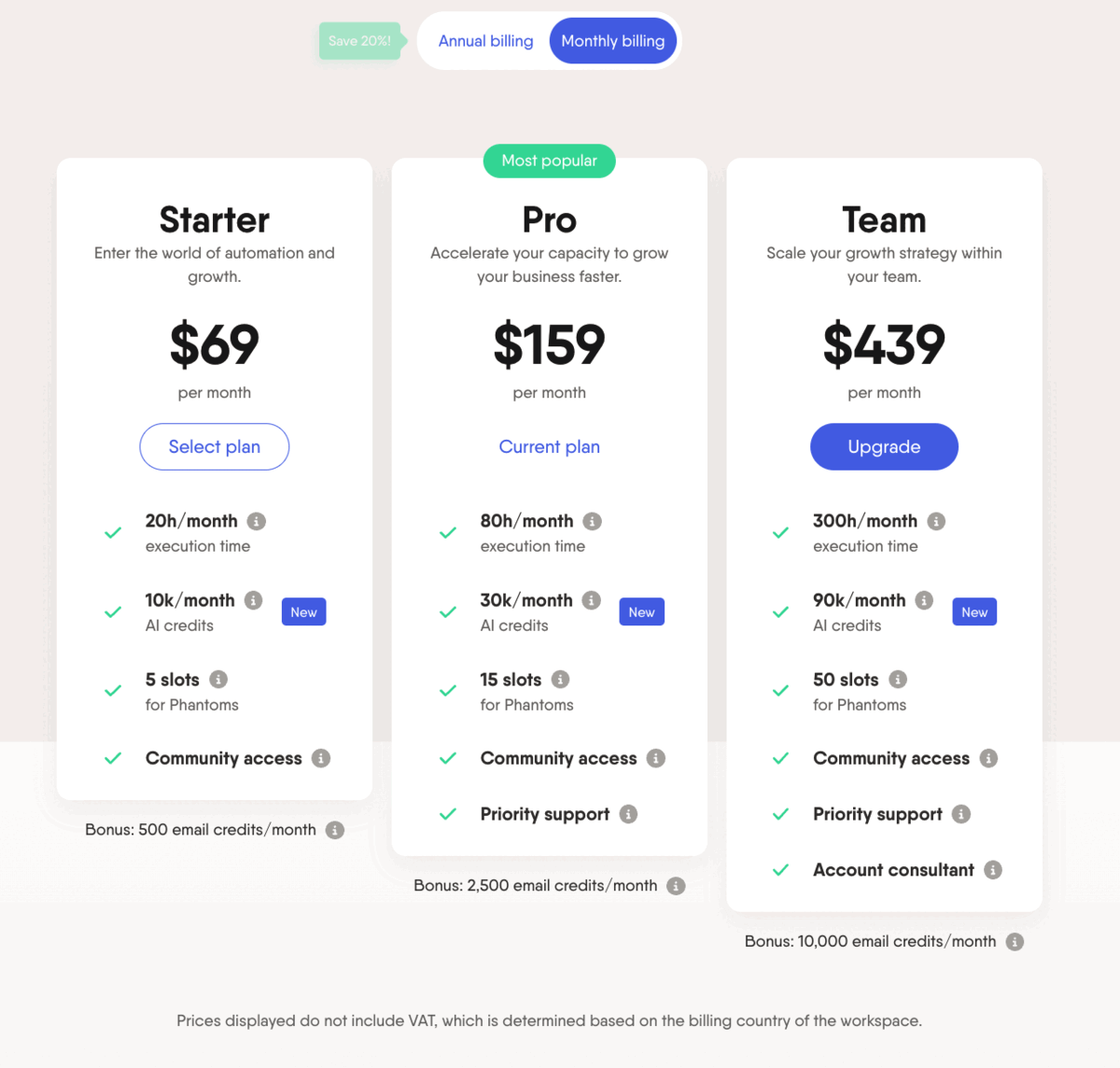 Monthly Resources
Resources that are provided with your plan will automatically reset to your plan's default once per month to allow you to have access to all of your available resources upfront at the beginning of each month.
You can check your Resources and when they will reset by clicking on the little button displaying the time you have left next to your name at the top right of our website.

I am subscribed to an old plan. Do I need to change it?
If you are still using one of our Legacy plans, you are not required to change your plan. If you are happy with your current subscription, nothing will change in terms of resources, execution time or price. Your resources will continue to be updated on a daily basis.
If you choose to change to one of our new subscriptions, please keep in mind that this action is final, and it won't be possible to return to the Legacy plan once the switch to a new plan has occurred.
Additionally, with Legacy plans, it's not possible to switch from an annual to a monthly or monthly to an annual plan.
Of course - these changes are possible if you've subscribed to one of our new plans, and you can learn more about how this works here: Upgrading or Downgrading Your Plan.
Do I need to purchase a paid plan after my 14-day trial period is over?
Once your trial period is over, you will automatically be reverted to the Free Forever plan, which includes 30 min/month of execution time and 1 Phantom slot.
Or, if you wish to upgrade, you can choose from one of our Plans.

Which plan to choose?
The Starter plan is perfect for single users, small companies, or prospecting sales teams. If you are new to the world of automation, this plan will help get the ball rolling!
The Pro plan is tailored for teams automating different areas: data enrichment, prospecting, audience growth, etc. With a substantial amount of monthly resources, you can expand your scope and grow your business so much faster. Bonus: you have access to Priority support, which means faster response time from our Support Agents.
The Team plan is suited for agencies, larger teams, or products using the API. Scale your growth strategy within your team, and benefit from getting assistance from a dedicated expert. An expert will guide and advise, offer 1-1 consulting, product training, and additional help with account and billing.

What about custom plans?
Like with our previous model, it's possible to create a custom plan to suit your individual automating and data scraping needs. Feel free to contact our Customer Support for more information.
If you think this article does not address your issue, please contact Support directly.
We are continuously improving, so your feedback means the world to us!